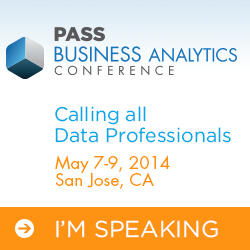 It is with great excitement and enthusiasm that I share with everyone that I will be presenting with Niko Neugebauer (t | IN | mvp) at the upcoming PASS Business Analytics Conference in San Jose, California.
I have been going to PASS conferences for over a decade now, and occasionally I have submitted an abstract or two, but this time, sweet success!
Planning… well, we will be challenged with Niko living in Lisbon, Portugal, and me here in Vancouver, British Columbia, there are more than a few kilometers between us.  Fortunately, there are tools like Skype and SkyDrive which will allow us to collaborate while we construct our 60 minutes of Pure Awesomeness.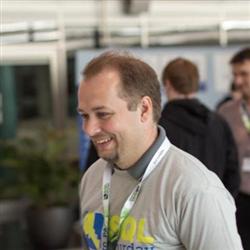 These Conferences are EXTREMELY Serious, and they are all business… that is why Niko and I submitted a sessions entitled Managing Your Alibi with Social Media.  I suspect that our session might require a warning to be posted similar to the BI Power Hour at PASS where they state "You will not learn anything useful* "  and " * We are not responsible for any accidental learning".
All that being said, this is a conference, and we do have some standards to live up to.
I can assure you that:
we will look at social media data
we will look at geospatial data
we will have lots of Data Visualization "eye candy" to assist in proving our innocence of the criminal charges being brought against us

fun will be had by all!

If you are a Database Professional, BI Professional, Business Analyst, Data Scientist, or intrigued by Data Visualization and Business Analytics, I would encourage you to check out last year's Keynote, by clicking the link below, peruse the sessions and register by clicking the link to the right.